Hello India !
Introducing Future of Drinking Water
Experience the next level of health with our cutting-edge Alkaline Water Ionizer. Specially designed by our team of experts, this revolutionary device combines advanced technology and modern design to transform ordinary tap water into a refreshing and health-boosting elixir right in the comfort of your own home.
3.0 Series
The intelligent ICPURE technology analyze the input water & automatically adjust the ionization process to provide you desired pH and mineral content.
Compact and Space-Saving Design.
Scientifically backed technology.
Eco-friendly solution.
AI Series
User-friendly design and captivating slideshows ensures effortless usage making it suitable for the diverse audiences across the nation.
User-friendly Interface
Foolproof Navigation
Consistant Results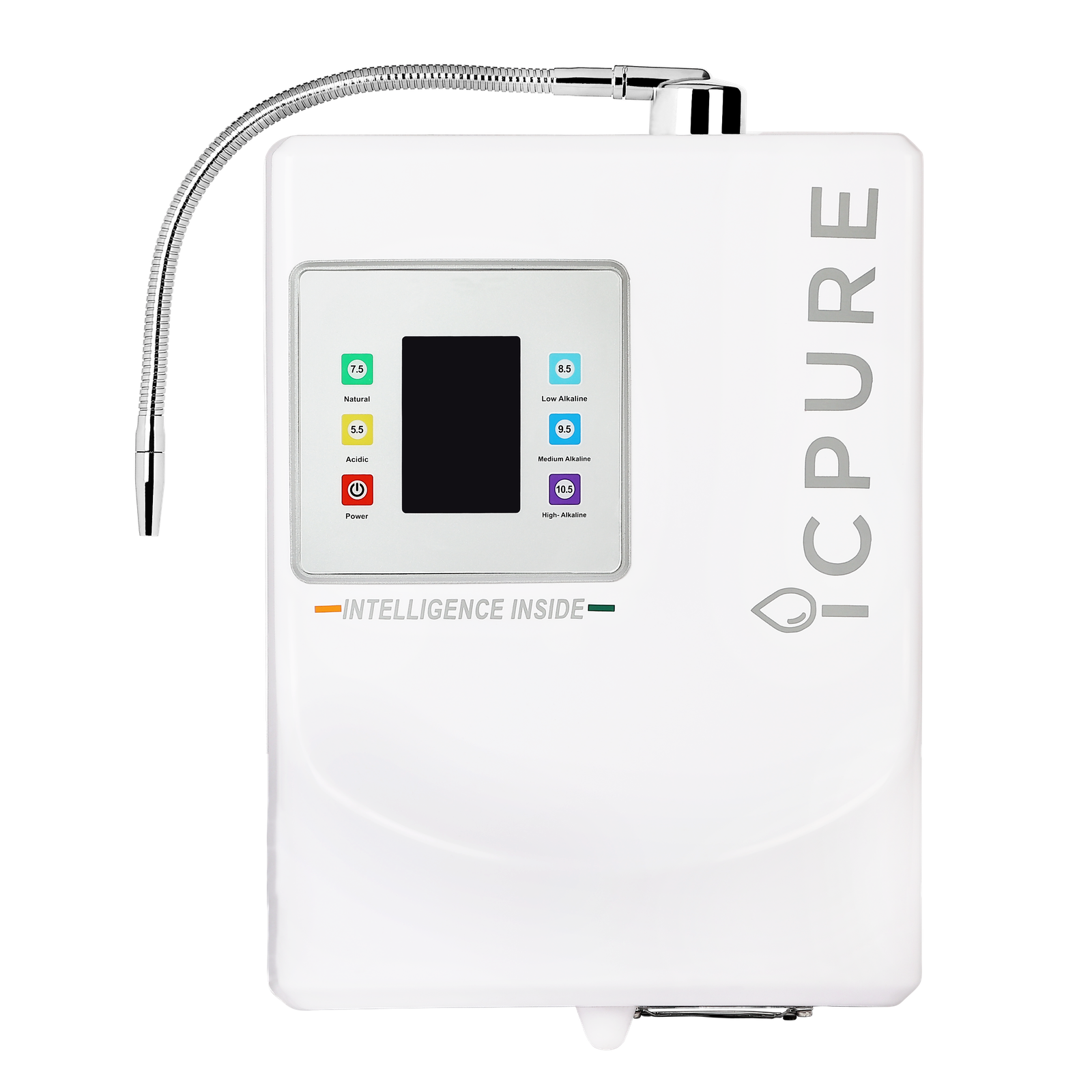 Sapphire Series
Our revolutionary Ionizer goes beyond traditional features. Introducing a built-in TDS controller which allows you to have precise control of your water
Intelligent TDS Callibration
Robust Filteration System
Versatile Water Options